Proactive Concrete Reinforcement Technology
Saves You Time
Every 10,000 sq. ft. of rebar replaced with Micro Rebar® saves one full day of construction.
Saves You Money
Using Micro Rebar® allows contractors to simplify operations, dramatically reducing project costs.
A Superior Product
When compared to rebar, Helix® Micro Rebar® can increase fatigue resistance by up to 300%, and flexural strength by up to 33%.
Have a specific application in mind?
Find out how Helix® Micro Rebar® can work for you.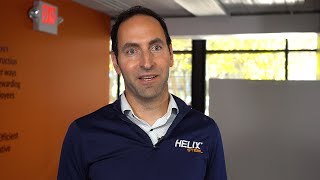 Helix Steel: America's Concrete Reinforcement Innovation Leader
Making the construction industry better is at the heart of Helix Steel. We're challenging. We're innovating. We're doing things differently. The right way. Every day. We've created twisted Helix Micro Rebar that innovates every area of your business, removing the pain of concrete reinforcement and improving people's lives.
Watch the video to discover the Helix Steel Difference.
Submit a Project
Have a project in mind? Fill out our Submit a Project form and we'll look into how Helix can help.
Submit a Project
Technical Specifications
We say Helix® Micro Rebar® is a better way to build with concrete—but don't take our word for it. View the technical specs and decide for yourself.
See the Technical Reference
Get in Touch
Have any questions about our product? We're here to help. Reach out to our team to get in touch.
Contact
CAREERS
Are you a challenge-seeking innovator with a passion for making concrete better? Then you might have a home at Helix.